Game of the Week – Week 2 (Pt.1)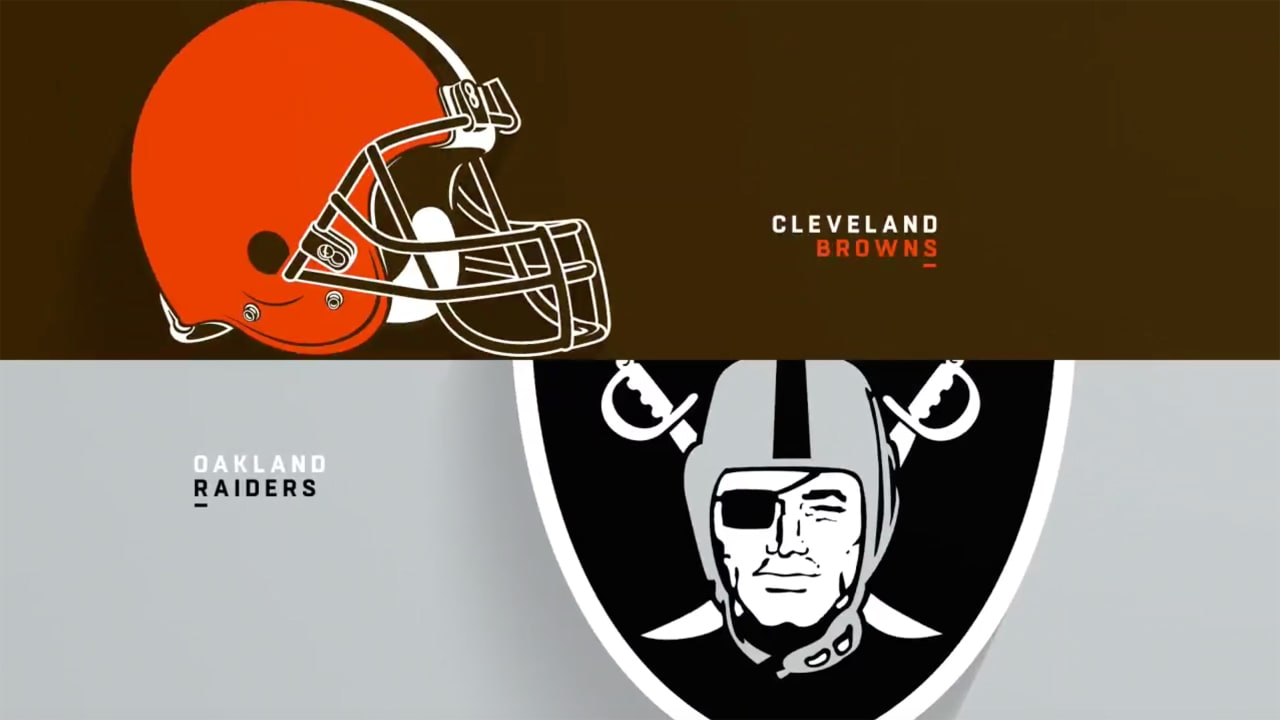 Welcome Ladies & Gentlemen, this is El Original Taco reporting to you from a quiet Las Vegas Raiders stadium, as the 40 Nick community awaits a confirmed time for the Week 2 GOTW. This early season match up can set the tone for the 40Nicks 30th season as the LIRican Browns visit The DocZulu Raiders.
*At the time of this article the coaches were still engaging in good faith negations to schedule the game.
I expect to see fireworks and true Madden strategy as these two coaches combine for DOUBLE DIGIT 40Nick championships. As LiRican returns in Season 30 to defend his title as current and all time 40Nick great, I had the pleasure to chat with him before the game.
Interview with Rican:
Taco: Thank you for taking time to speak with me today. As the current defending 40Nick champion you left the sunny LA weather for a dreary Cleveland Browns team that is consistenly and historically underachieving. What are your goals this season?
Rican: Well, my goals will always be the same. If I don't win a Nickelbowl, I consider my season a failure. With the Browns I was just looking for a change of scenery, my aggravation with my Giants in real life forces me to look elsewhere. So when a deal to have one the game top running backs came my way, I jumped at the opportunity. Plus, a top tier defense is never a bad thing.
Taco: This week you are going up against a Raiders defense that held the Ravens rushing attack to 3.6 yards a carry (less scrambles from L. Jackson) Does this alter your strategy going into this match up?
Rican: Honestly, it doesn't. It can't really. I don't let the numbers dictate the game plan. We will go in trying to do what we are good at and make adjustments in game as they are needed.
Taco: In what's considered a pass heavy or pass driven Madden 22, Baker Mayfield was rarely used in your Week 1 game. Not discounting his effectiveness , going 6 for 7, 155 yards with 2 tds and 1 int, does your team possess the right pieces to remain a dual threat on offense?
Rican: Absolutely Not! Pretty one dimensional on offense. Baker is shaky and we have probably the worst receiving corp in all of the league. We have to work toward our strengths with the roster, I have always been a run first coach and will continue down that path.
Taco: The Zulu Raiders are a balanced dual threat offense, how do you prepare for an opponent like Zulu?
Rican: Historically I consider Zulu a passer. He has schemes that have been his foundation for years. While the numbers look balanced and he will run to keep you honest, he wants to attack through the air. In the end, we will try to take one of these away and force him to be one dimensional. If we succeed, we have a good shot at another win.
Taco: Any final comments or statements for the 40Nick?
Rican: I look forward to my match up with DocZulu, we haven't polayed in a very long time. Good Luck to the Raiders and may we have a lag free, non Madden bullshittery game.
Rican: Thank you for your time, El Taco
There you have it Ladies and Gentlemen from LIRican himself. I want to thank him for his time and look forward to the upcoming match.
Thank you all for stopping by for part 1 of the Week 2 GOTW, next we hear from Doc Zulu.
REMINDER:
Make sure to input stats timely, review the 40Nick rules, sheriff's report, and updates to Suspension and benching policies. The 1st step to winning is being prepared and knowledgeable of the rules.
Quick Shootout:
I would recommend showing some love to our brother in technology, @shadez for the amazing website and weekly game recaps. Give it a quick read and drop a like.