The Bucs play Tony Dungy defense to secure a division win. "Cue > Routine > Reward." The Buccaneer D kept the high powered Chiefs offense scoreless through 3 quarters by following the Tony Dungy Habit Loop instilled in Buccaneer culture many years ago. "Stay as deep as the deepest, rally to the ball." Coach ELBuccs to the defense before hitting the field. They responded with 3 Interceptions, 8 Pass Breakups, 5 Tackles for Loss., 1 Defensive Touchdown.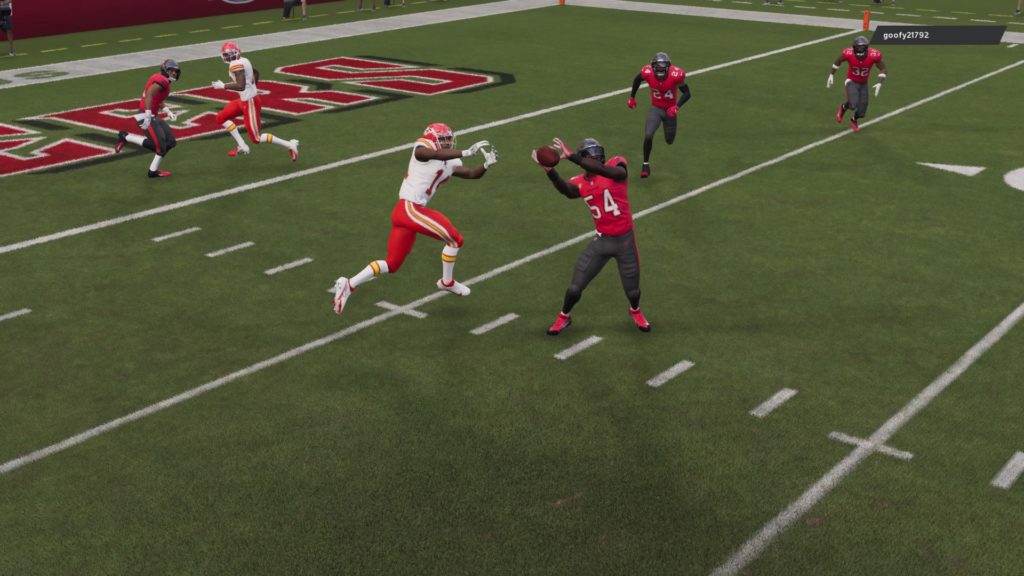 Lavonte David had two picks but this red zone pick preserved a 17-0 lead.
Jamel Dean sealed the win with a 4th quarter pick six to extend the lead to 31-6.
The offense played well but not perfect as TB12 threw for 286 yards 2 Touchdowns and 2 Interceptions. Ronald Jones added 86 yards and a Touchdown. "We didn't execute as well as we needed too. We can't get stonewalled at the 1 like the first drive. The picks were bad reads. We need to clean that up. We will look at the film and then hit the practice field this week." Coach ELBuccs
Keep grinding Coach Goofy! Build your foundation and grow.